Spa Houses
Accommodation, meals and all procedures under one roof. In Spa Centre Teplice you will spend your therapeutic stay in one of the five specialized spa houses.
Beethoven Spa House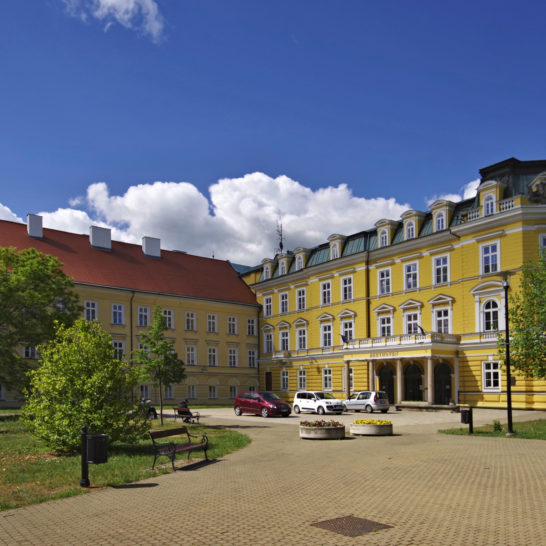 Beethoven
The Beethoven Spa House is the largest and most famous spa house in Teplice. It stands directly on the spring of the Pravřídlo spring in Teplice and is one of the top facilities for movement medicine. It specializes in the treatment of the musculoskeletal system of adults.
The whole house, although it consists of 12 historic buildings and one contemporary, is perfectly connected and provides all services under one roof. The entire inner courtyard is filled with THERMALIUM, a unique complex of thermal pools.
Do you have problems with your back, muscles and joints? At the Beethoven Spa House we will help you get in shape.
Stone Spa House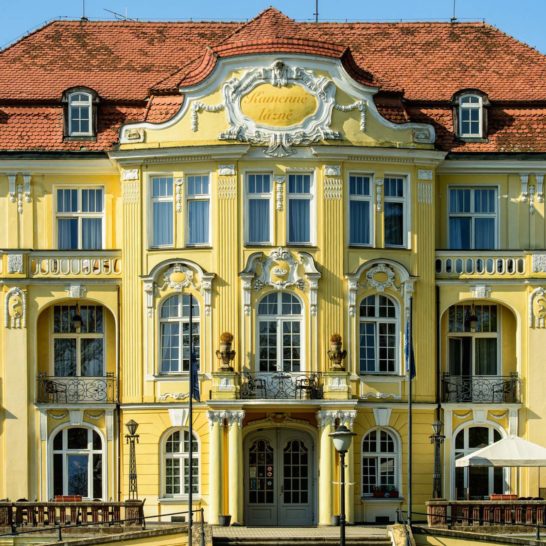 In the neo-baroque spa house, we focus on providing treatment for adults and children from 18 months to 18 years. We specialize in health problems associated with diseases of the musculoskeletal system and nervous diseases.
The spa house in the beautiful locality of the Šanov park offers accommodation, meals and a whole range of hydrotherapy procedures. Guests can use the thermal pool and the salt cave.