The Beethoven Spa House is the largest and most famous spa house in Teplice. It stands directly on the spring of the Pravřídlo spring in Teplice and is one of the top facilities for movement medicine. He specializes in the health of the musculoskeletal system in adults.
The whole house, although it consists of 12 historic buildings and one contemporary, is perfectly connected and provides all services under one roof. The entire inner courtyard is filled with THERMALIUM, a unique complex of thermal pools.
Do you have problems with your back, muscles and joints? At the Beethoven Spa House we will help you get in shape. Athletes meet here, as well as their parents and grandparents. People working at a computer or behind the wheel are also coming more and more often. This prevents chronic pain associated with unilateral strain.
Thermal treatment based on the action of a thermal spring, professional rehabilitation and specialized therapies has shown extraordinary success in treatment. We can alleviate existing problems, drive away pain and thus avoid unnecessary swallowing of pills with unfortunate side effects.
There is a treatment of diseases of the musculoskeletal system and nervous system of adults, in all specializations of the Spa Centre Teplice. In addition, you will find THERMALIUM, the largest swimming pool with thermal water.
Beethoven Spa House is located in the Spa Park near the city center. The house is non-smoking. It offers several free Wi-Fi zones and a computer corner at reception. Part of the house is Café Restaurant Beethoven.
Stay at the Beethoven Spa House. Call 00420 417 977 444.




















Accommodation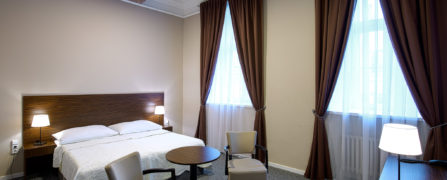 cozy rooms with complete accessories
each room has a shower, toilet, telephone, refrigerator, safe and satellite TV
all floors are accessible by elevators
we offer accommodation in Beethoven's unique room, where the famous composer lived
Catering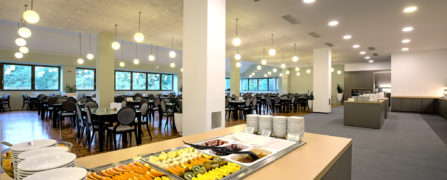 breakfast, lunch and dinner are served in the restaurant on the 1st floor
there is a snack during the day and a seating area overlooking the Spa Alley
Café Restaurant Beehoven not only offers excellent coffee and original desserts
Spa treatment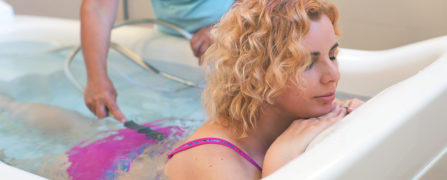 treatment at the Beethoven Spa focuses on diseases of the musculoskeletal system and nervous diseases
the treatment program takes place in all specializations of the Teplice spa
a wide range of hydrotherapy procedures available using thermal springs, rehabilitation and other therapies
in addition, sauna, salt cave, Kneipp path, fitness and thermal pool THERMALIUM