Everything for a medical stay focused on movement condition.
Under one roof, a wide range of procedures, led by thermal hydrotherapy, diagnostics and a tailor-made program under the guidance of doctors. In addition fitness, sauna and thermal pool.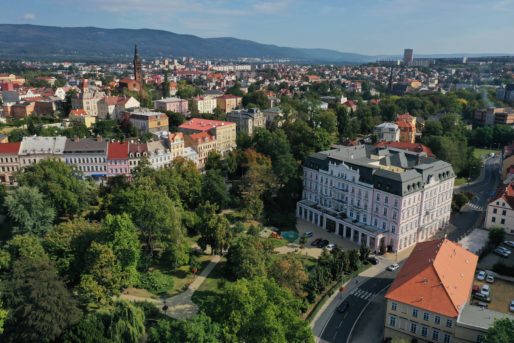 The Imperial Spa in Teplice helps to keep fit at any age. Problems of the musculoskeletal system are not only treated here, but also prevented to a large extent. Thermal hydrotherapy in Teplice healing springs prevents bone thinning, slows down the wear and tear of joints and, in conjunction with a program of tailor-made therapies, improves posture and sets correct movement patterns.
The imposing spa house from 1845 is one of the most valuable buildings in Teplice. The name refers to the visits of Emperor Francis Joseph I and a number of other rulers who literally opened doors here. All floors are accessible by elevators. Single and double rooms are available, always equipped with a hairdryer, electric kettle and within reach of a full WiFi signal. Breakfast, lunch and dinner are served buffet style on the ground floor. On the first floor, there is a cafe with a large terrace and a view of the park.
Imperial Spa is located in the very heart of Teplice. In the adjacent park there is a theater, a cultural center with a cinema and a concert hall. It is connected to a castle with a museum and a castle garden. All within a 5 minute walk.      
Under the leadership of MUDr. Štěpánka Rubešová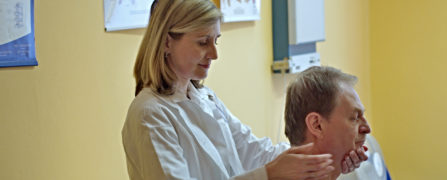 director of spa care and headmistress of Imperial Spa
belongs to the leaders in the field of spa treatment for the needs of exercise medicine
specializes in accurate diagnosis and successfully applies individualized treatment programs of procedures
the combination of thermal hydrotherapy and physiotherapy led by spa professionals is key
Treatment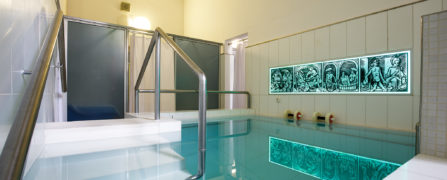 in Imperial Spa we focus on the treatment of diseases of the musculoskelatal system and nervous diseasesa natural healing source, the
the enciant thermal spring, is brought directly to the spa house (in individual baths and in the pool)
a wide spectrum of hydrotherapy procedures available using 100% thermal spring concentration, rehabilitation and other therapies
in addition, sauna, fitness and thermal rehabilitation pool with counter current and massage jets
Accommodation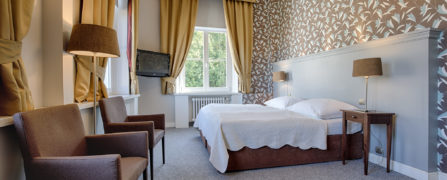 clear compact house where everything is close
all floors are accessible by elevators
a total of 123 beds in single and double rooms, suits a imperial suite
each room has a shower, toilet, telephone, fridge, kettle, hairdryer, safe and TV with satellite channels